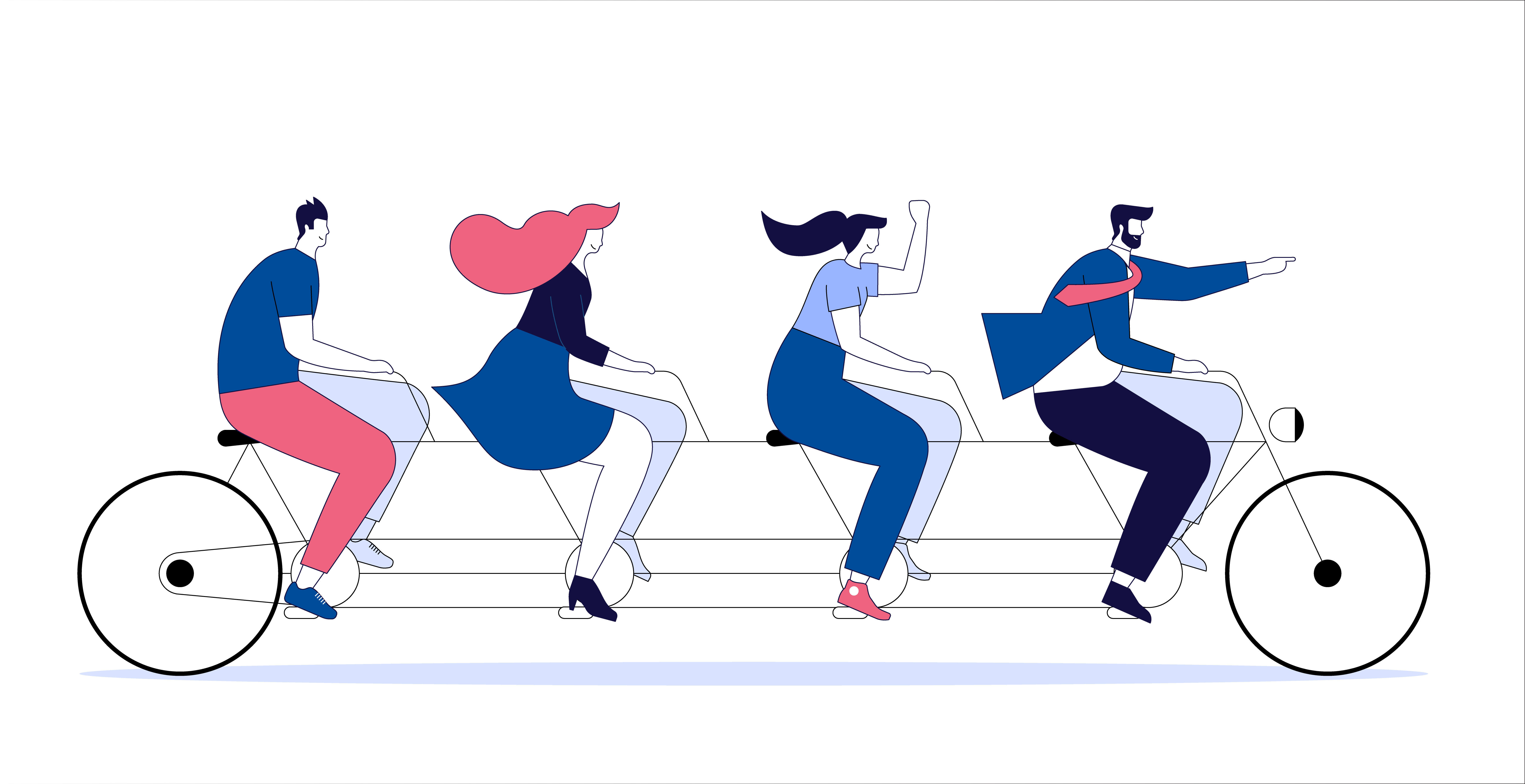 Back to Blog
You will succeed when you find a true partner – not just a vendor.
The outside parties that you work with should aid your efforts to attract new donors, retain a strong alumni base, increase engagement and participation, and, ultimately, showcase the mission, vision, and priorities of your institution. With the right partner, they meet their goals when you meet yours.
How to Pick a Partner: The 5 Signs of Success
Your chosen agency can have a significant impact on the outcome of your event…for better or worse. Below are the five hallmarks of a successful higher education event partner. Do your partners meet the mark?
They have experience working within the higher education world.
If there are two things we all have experienced in higher education, it's that tradition is the backbone of alumni engagement…and the approval process can be a long and windy road. An event producer who understands the intricacies and balances of higher education will provide a strong support structure throughout the experience.
You want a partner who brainstorms with your team and helps you manifest that into a relatable vision for your leadership. Your partner must understand and respect the proper approval channels at your institution to make your life easier and event execution smoother.
As you know, there is a fine balance between the increase in budgets that come during a campaign and spending those funds in the most effective and responsible ways. We want our audience to be inspired, not wonder if their gift paid for that 35-foot ice sculpture. Pick a partner who already understands these and other important aspects of operating in higher education.
They take the time upfront to get to know your institution.
Beyond the nitty gritty details of process, an initial discovery phase provides your event partner with the opportunity to become intimately familiar with the personality of your institution and goals of your project. Your vendor should take the time to ask questions that reveal critical details about your audience and alumni, the strategic priorities of your institution, the goals of your campaign, the approval process for projects, and how your teams work together. After learning about you, they will be an integrated part of the process, not a hindrance along the way. You will also see a creative vision that aligns with your organization rather than looks like any other higher education campaign launch.
Their team is invested.
Look for a vendor that brings their whole team to the table – every time. You want a partner that becomes an extension of your internal team. These "teammates" should schedule routine meetings, leverage the people in your departments, and become an essential asset to the completion of every event. Your partner company should become a trusted advisor for events from regional tours and campaign launches to commencement and groundbreaking ceremonies. A great partner is available for you when you need them and always provides valuable guidance.
They ask for honest feedback.
When you're getting to know a potential event partner, ask about their improvement process. You want to work with a company that's dedicated to constantly bettering the experience for you, your audience, and other organizations. Find a company that sets aside time after each experience to assess what worked, what didn't, and how it could be done better. This includes all components from the big picture creative to the detailed production schedule to each interaction with every team member.
You're both in it for the long-haul.
Lastly, and perhaps most importantly, you want an event partner who is as dedicated to the experience as you are. You want to invest the time, energy, and resources into a partner that has the long-term in mind for you both. When partnerships start with the goal of long-term engagement, you can trust that they will be committed to immersing their team in the ins-and-outs of your institution.
At August Jackson, our team of interdisciplinary professionals understands that each higher education institution is unique. Every one of our clients has special stories of growth, legacy, impact, and opportunity. When we joined forces with the University of Wisconsin, we made every effort to become an extension of their team. Our goal was to curate content and experiences that align with their distinct mission, spirit, and messages. Since our first project, a series of regional events, we have assisted them with multiple experiences, including a campaign launch, groundbreaking ceremony, and commencement. The magic of this partnership is that the University of Wisconsin trusts that, regardless of the event, they can turn to their extended team at August Jackson.