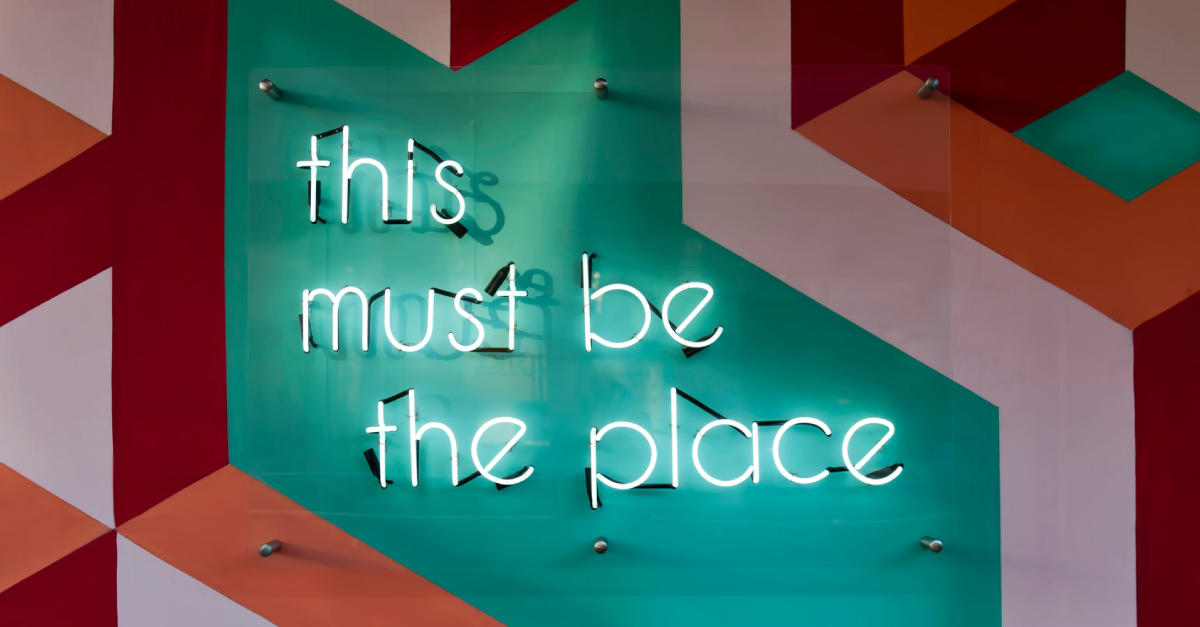 Back to Blog
Physical Space Might Inform Culture, But People Make It
Like many managers and people focused leaders at the onset of the pandemic, I couldn't help but wonder what radical changes to our way of working would mean for the cultures we'd worked so hard to build. Just where would our culture go without the physical spaces that anchored us?
It was hard not to worry that our culture would fragment and fade into dining room tables, spare bedrooms, and basement corners turned home offices across the country. But as we were kicked out of the office and onto Zoom, and I found myself meeting with my colleagues through the ever-equalizing lenses of fuzzy laptop webcams, I was surprised to realize I truly had nothing to worry about.
The Chicago office I call home—with its great view of Lake Michigan and its deliberately designed, carefully curated spaces—is great. But it doesn't define our culture, we do.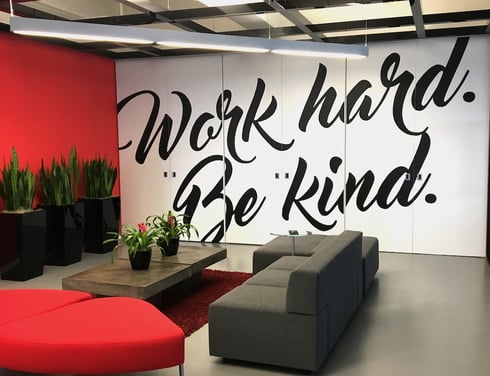 By boiling our culture down to its bare necessities—us—the pandemic brought a new focus to the people-first approach I thought I already knew backwards and forwards. It gave me and my colleagues new clarity about how to approach our AJ culture in ways specific to us, without being specific to our place of work.
How should we think about culture in a post-pandemic, hybrid world?
As AJ's leadership team gathered this past winter to think about what we've learned during the pandemic and how we want to carry it forward, we started by aligning around one key principle: we value and encourage flexible ways of working.
While we still have the beautiful office in Chicago, it's up to each of us to decide how we want to use it. Some of us still come in everyday, all day, and others show up more rarely, but even with this new flexibility, our culture is stronger than ever. And that's because instead of focusing on our space, we focus on one another and the rituals we share.
Rituals are the unwritten organizational practices that inform culture. They're the things that make us, us—habits we share and actions we take that make our organization special and unique. By defining the rituals that connect us as people, and being intentional about following through on them, we create a culture built on people and purpose.
To bring this into focus—and solidify an office-optional approach to our culture—we created a strategic road map and activation plan for our rituals in 2022, focusing on 3 key areas:
Individual Rituals. We recognize individual performance and milestones, from simple messages honoring birthdays and new hires, to gifts sent home honoring work anniversaries, promotions, or especially excellent work. And we've implemented an AJ Sabbatical Program that rewards those who reach significant tenure milestones within the agency with an equally significant break from their work.
Team Rituals. We create shared vocabulary through team charters and communications tools that empower staff to share openly and clearly with one another and we think meaningfully about the rhythm of our work, kicking off new engagements with a dinner and moment of camaraderie and wrapping engagements with substantive debriefs and a publicly shared gratitude.
Agency-wide Rituals. Since water cooler interactions are a thing of the past, we plan a mix of live and virtual experiences at the agency-wide level throughout the year—experiences that connect, inspire, educate, and celebrate. From our new year kick-off and end-of-year celebration to our annual all-agency getaway, we look for opportunities to strengthen our relationships with each other by bringing staff of all levels together in unique and informal ways. For more on our most recent AJ Getaway to New Orleans, check out our Instagram.
As many companies transition to new working paradigms—continuing to stay fully remote or adopting hybrid approaches—thinking about culture through shared rituals allows us to imagine connection and unity in any space (or without a physical space at all).
Before the pandemic, I knew my colleagues at AJ to be resilient, adaptable, and creative. The last few years have taught me that the culture we've built together is all of those things and more, and that's because it was and will continue to be based on our shared interests, rituals, and ways of being.
For us, for now, that means a hybrid workflow that includes a spark of in-person interaction and the flexibility of remote work. But I'm inspired by the new possibilities that are opening up for us as we double down on our focus on people-first culture and see where it leads.
- Jacque Patterson, EVP, Managing Director, August Jackson
Our experts at August Jackson can help examine your company culture and provide you with proven strategies to build resiliency, flexibility, and productivity.