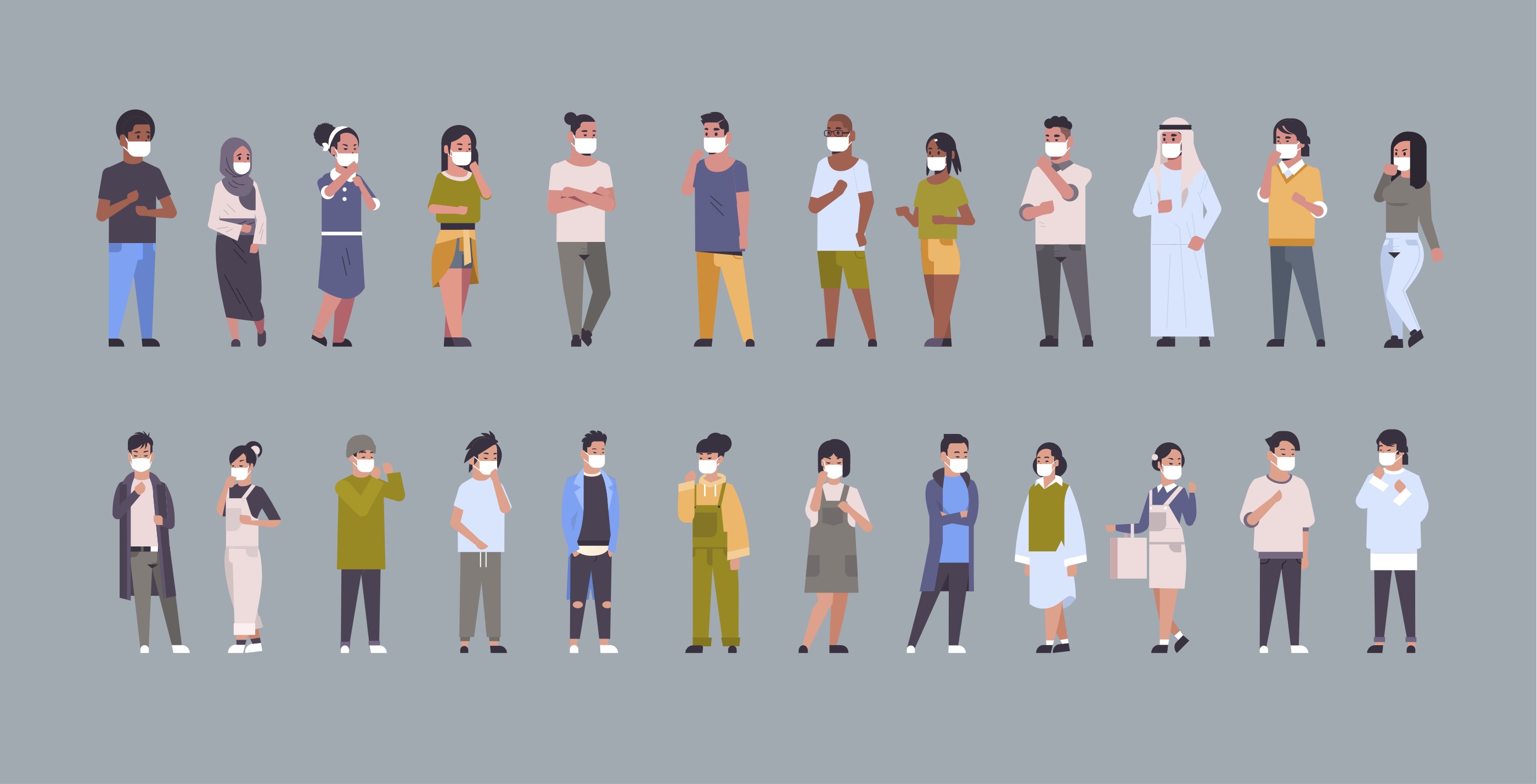 Back to Blog
One of my favorite parts about working at August Jackson has always been the variety of amazing communities we get to support and engage. In any given year through most of my career, we'd help our clients offer services, drive conversations, and deliver experiences to their most important internal and external stakeholders. And then COVID-19 hit… redefining interaction as we had known it.
For most organizations, the pandemic was seen as both a blessing and a curse. It accelerated change. We adapted to new ways of working and communicating. We asked the daily question, "When will this end!?" And we wondered in the meantime, "How do we maintain the connection to our most important communities?" Luckily, we had the world of digital solutions at our fingertips. But still, there's just something special about physical closeness for us humans!
One group in particular that faced an uphill battle in this new environment was the patient community. I've had the honor of working with many patient populations over the years. Their resilience in the face of challenges is constantly inspiring. And that resilience shined as we helped our healthcare clients navigate the virtual world (and all of the legal, regulatory and medical hurdles that come along with doing something new!) while beefing up their more traditional channels for communicating and engaging. Our teams were given the chance to re-think the established engagement model of how organizations think about the communities they touch (physical, mentally and emotionally).
TRANSFORMING CHALLENGES INTO OPPORTUNITIES

For example, one of our healthcare clients has historically relied heavily on live events — the chance to be face-to-face (in-person!) with patients as the key engagement touchpoints. When that type of interaction was a no-can-do, we pulled back and looked at what we COULD do instead – which again, it turns out is a lot! In addition to moving as much of their content as possible to virtual conference platforms, web-based experiences and social media, we dug deep into the tangible world of snail mail. Who doesn't want to receive something cool in the mail? (Amazon delivery packages don't count!) Our team designed and produced unique materials that brought physical surprise-and-delight moments to folks who were missing the moments that matter most — those regular gatherings and all the thoughtful experiences that came with them (not to mention with people who absolutely can relate to what they are going through!).
FINDING CREATIVE TANGIBLE AND DIGITAL SOLUTIONS
Within the context of virtual events, we worked to provide solutions for engagement that resembled "setting the table and then inviting folks in for dinner." Whether that was having people standing by and available to chat or answer questions (just like in a physical exhibit space), or providing the option to chat at a later date/time. The virtual world can be overwhelming depending on your digital comfort level, not to mention how drained folks may already feel from being on Zoom calls for hours on end at their home office (AKA their kitchen table). We wanted to create familiar spaces for all levels of interaction, learning and sharing.
NAVIGATING WHERE WE GO NEXT

As the world begins to cautiously re-open and communities begin to grapple with the question of when they can gather again, our strategic guidance remains the same: how are we doing so in a meaningful way? What is the purpose for meeting and how will the experience be shaped by the (mostly) virtual touch points we've "made do" with for the past year+? Is the next step hybrid or are we trying to move completely to an in-person setting?
To us, the answer is hybrid. The questions we're revisiting for clients today include how to provide not only safe but memorable experiences for those who can be in-person AND the ones engaging virtually? How do those two tracks differ? Where do they meet? Ultimately, it comes down to what I stated at the top: The online community has become just as important as the communities we're used to being with in-person. Both deserve to be part of the conversation, part of the experience. Because both are now key communities to any organization.
For more on hybrid events, check out "Four Guiding Principles for Fostering Human Connection Through Hybrid Events." You can also check out our Contact Us page if you want to learn more or bounce ideas off our team – we'd love to hear from you!