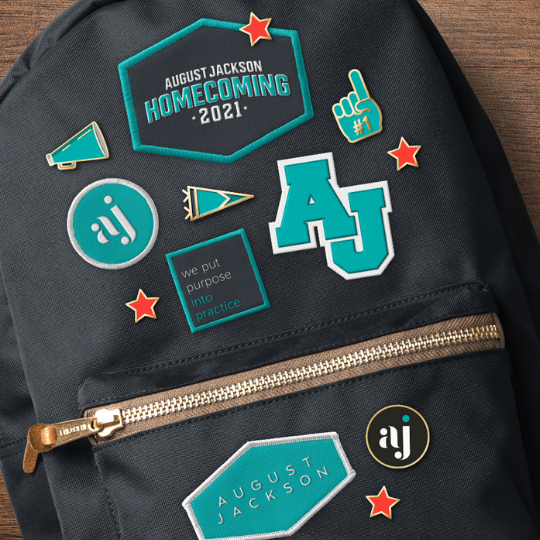 Back to Blog
So, how do you preserve that connection among people when the traditional office construct goes away?
One Solution: Deliberate and frequent in-person gatherings, specifically focused on driving culture.
Our first is happening this week—an experience we're calling AJ Homecoming, as a kick-off to our offices re-opening on July 5. This week, we'll be bringing all 50 AJ'ers to Chicago to re-connect, re-set and re-engage as we embark on an entirely new way of working.
We had some fun with the Homecoming theme, making it a throwback to high school, an experience we all share. Elements of high school are woven throughout the two-day experience, from morning announcements to gym class to band practice, and even a field trip or two.
Our time together will be focused on our AJ principles, twenty or so foundational truths we use to guide us. We developed our principles pre-pandemic and they've stood up, especially over the last year. Our principles are what ultimately shape our culture, and they will serve as the spine of our AJ Homecoming experience.
The experience is definitively not about business updates or skill-building. We determined that early on, but it was hard to keep ourselves from sneaking them in since we're all going to be together. Staying true to our purpose, we've designed an experience with activities centered around internalizing what our principles mean.
We're excited about creating a shared experience, not only for those who are new, but also for those of us who haven't connected in a long time. As humans, we use rituals to mark beginnings and endings. And as we navigate the human emotions around this historical moment in time, we felt it was important to ceremoniously gather — in true AJ fashion — by building meaningful engagement within our own community.
Follow along on Instagram this week for highlights of our time together.