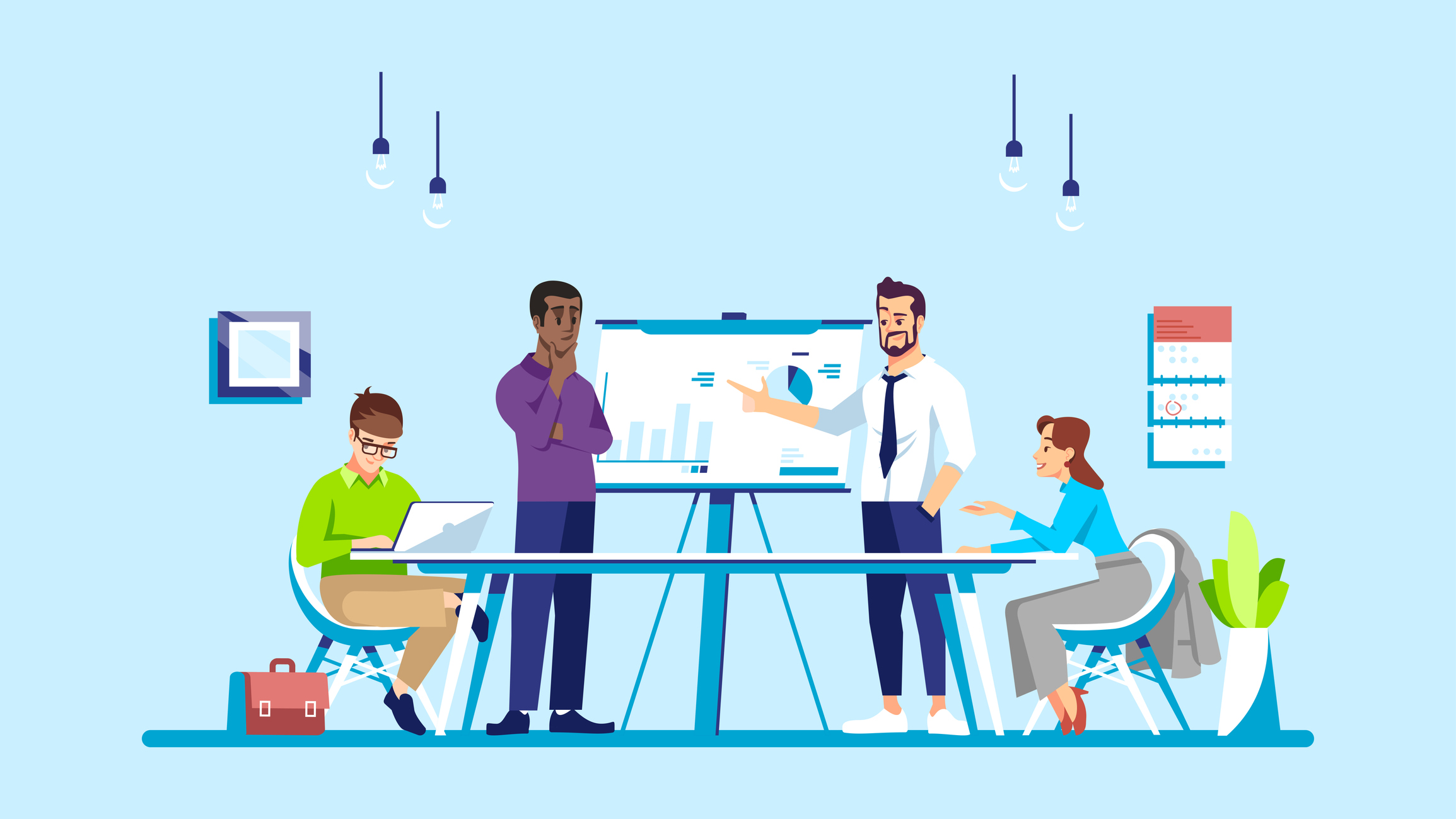 Back to Blog
Introducing the Kirkpatrick Model
The Kirkpatrick Model was designed in 1955 by Donald Kirkpatrick, a former Professor Emeritus at the University of Wisconsin and a past president of the American Society for Training and Development. It is one of the most common and effective methods for measuring the success of learning solutions.
The model is comprised of four levels: Reaction, Learning, Behavior and Results.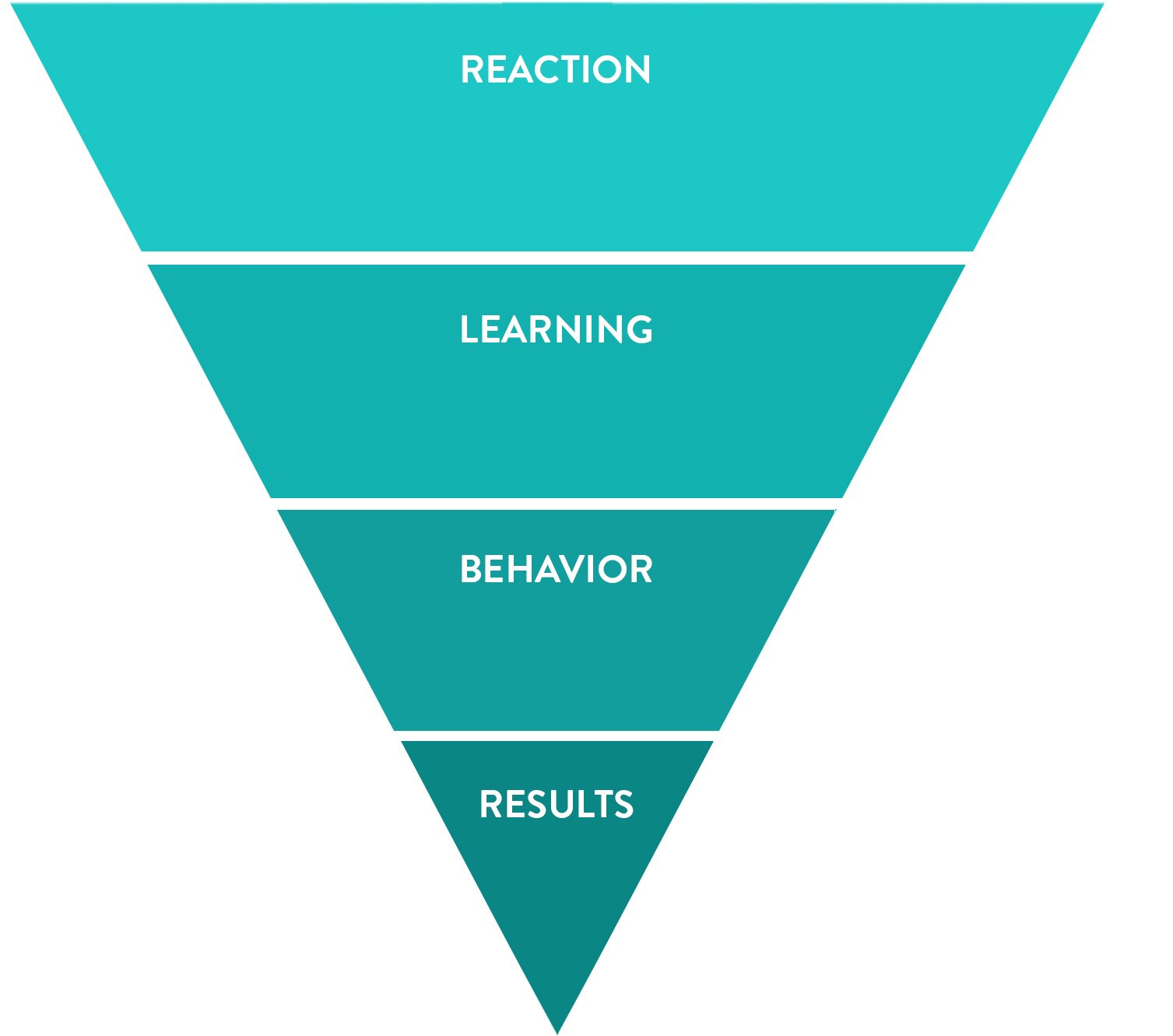 Level 1 – Reaction: How did the sales meeting make them feel? Was the information interesting? Were the sessions engaging? What's your advice for next year?
Level 2 – Learning: Can your sales team show behavior/attitude change while still in the room? Can they do something to demonstrate knowledge or skills application? Can they recite or explain the new messaging/comp plan?
Level 3 – Behavior: Can they show the behavior change back on the job? Can they teach a customer about this new feature? Can they calculate their new comp plan earnings?
Level 4 – Results: Do we see the impact in the numbers? Does the negotiations training increase our bookings? Has the communications training we provided increased the number of meetings our sales reps are having?
How to use the Kirkpatrick Model to develop your Sales Kickoff content
The trick to using the Kirkpatrick Model effectively is to work it backwards, starting with Level 4. Begin with asking yourself the most important question: "What are the results we want to achieve as a result of our annual sales kickoff meeting?"
Results like…
Opportunities added to the pipeline
Increase in sales and revenue
Percentage of leads converted to opportunities
Increase in the average deal size
Increase in the number of calls or meetings your sales team engages in
Lower sales rep turnover
So you've determined what goals your sales team needs to achieve. Now, stay on this reverse trajectory and move into Level 3 to determine what behaviors your sales team will need to demonstrate in order to achieve these results.
Let's take a moment to consider an example:
4.
Say you do want to increase the number of meetings that your sales team is getting (Level 4 – Results).
3.
Now move on to Level 3 – Behavior. What behavior will your sales team need to demonstrate in order to schedule more meetings with prospects? The behavior you might want to change is their ability to effectively use online prospecting tools, such as LinkedIn Sales Navigator, for example.
Now you've identified the Results (Level 4) and you know the Behavior they need to demonstrate in order to achieve these results (Level 3).
2.
It's time to consider Level 2 – Learning. Can you integrate content into your Sales Kickoff that gives your sales team a deeper dive into this platform? It would be even better to build in LinkedIn Sales Navigator hands-on workshops so your salesforce can get real practice.
1.
Finally, you'll want to consider how your salesforce will respond to the idea of this type of training (Level 1 – Reaction). Keep in mind that their opinion of this being "fun" is not nearly as important as whether or not they understand the value of this tool (and how to start using it on the job). Of course you want them to enjoy the experience and the content, but it will be a balance.
Stay focused on purpose and impact
Pump the brakes before you rush into planning the event logistics and first take your time to identify the purpose of your sales kickoff. Is your purpose to educate your salesforce on new products? Is your purpose to help them learn new selling skills, thus impacting how many new prospects they speak or meet with? Is your purpose to inspire them to feel more connected to your organization, improving their focus and dedication?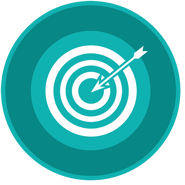 By putting purpose first and clearly defining the changes you want to see in your business and your people, it will be clear to you the lessons your sales team will need to learn in order to be successful. After all… when it comes to sales team engagement, if you change a seller's behavior, you will consequently change their results and the far-reaching impact they can have on your clients and your organization.
Have a question around sales team communications, enablement or events? Feel free to connect with me. I'd love to talk more about how to best engage your sales team and drive change for your business. Check back next week for my upcoming blog post, "5 Strategies to Unite Your Team at Your Sales Kickoff."
---
If you liked this blog post, be sure to check out some of our other articles around planning your yearly Sales Kickoff or tips for engaging your sales team: