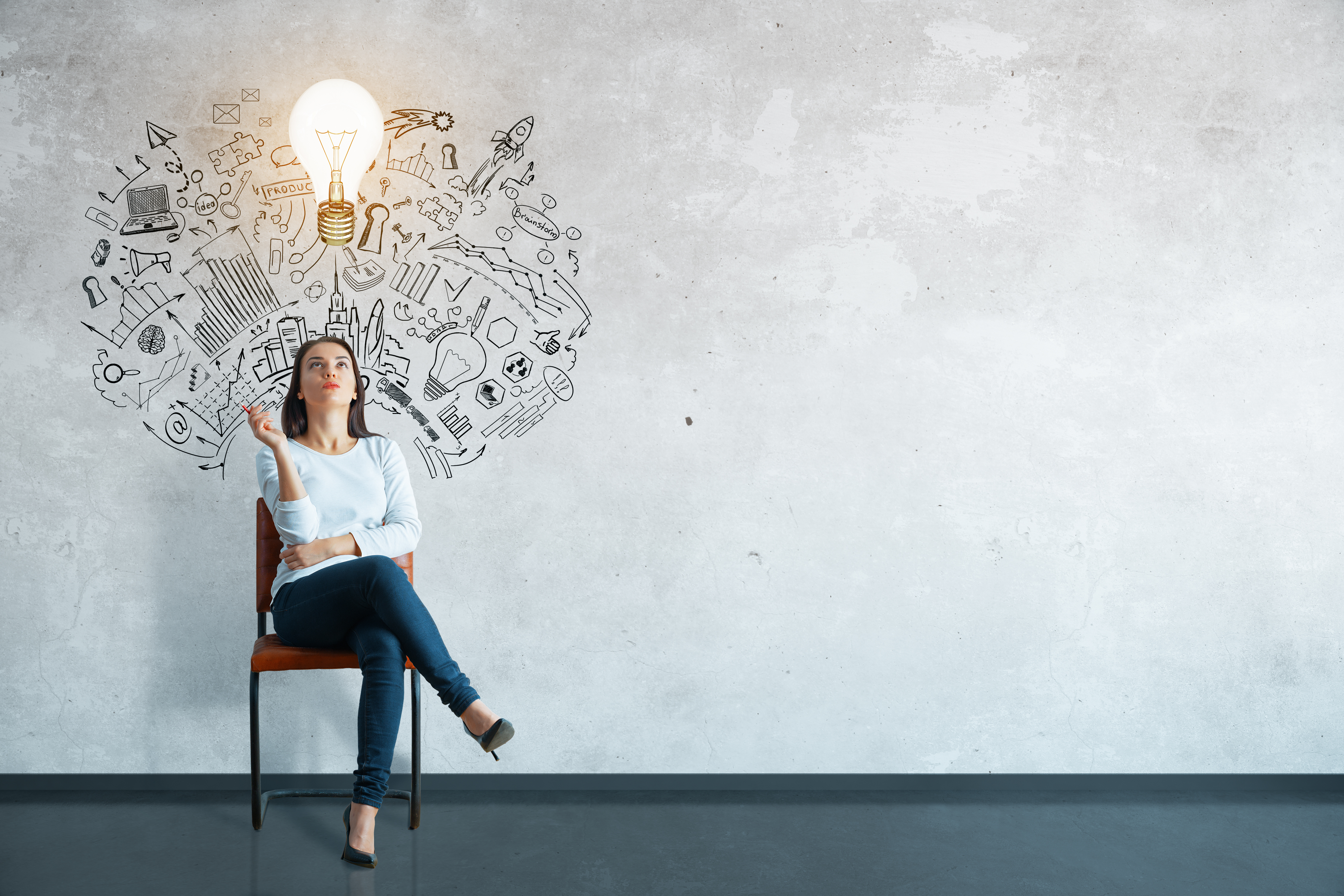 Back to Blog
I attended Click: The Presentation Design Conference during CreativePro Week in Seattle, a two-day event focusing on how to use PowerPoint, Keynote, or Google Slides to build engaging, informative, and persuasive presentations. As a presentation designer, I wanted to stay on top of the latest techniques for helping presenters (and our clients) take their audience on a thrilling journey.
Based on my experience learning from top visual influencers at Click, here are my 6 tips for creating captivating presentation designs:
Imagery is the hero of the composition
Effective design is all about making people retain information and visuals have a much larger impact than words. Visuals are going to amplify everything that presenter is saying. After all, if the slides are full of words, the audience may ignore the speaker and try to read the slides first – the speaker can't make an impact until the audience is done reading. We don't want a presenter to get ignored. So if the audience has to read, they're not paying attention. I don't just want the presenter to look good, I want them to win over the audience.

To avoid falling into the trap of using too many words, images or charts should come first before the text (both in your approach to designing each slide and the order it unveils to the audience). You might realize you don't even need any text! Visuals are a more powerful and evocative compliment to your message than reiterating your same points in text or bullet points.
If original photography is lacking, one of my favorite free stock photography sites to elevate my slides is Unsplash.com. Other stock photography sites can offer overly-staged, unauthentic, and cliché photos. Unsplash is a gamechanger when it comes to providing users with beautiful, high-resolution photography uploaded by real artists and photographers.
Avoiding or "re-inventing" the dreaded bullet point
Visual Communicator Nolan Haims presented "bulletproof" methods for creating well-designed and effective slides that are clear and memorable without that dreaded little dot on the screen. I really liked his technique for chunking content over the use of bullets. "Chunking" means moving vertical information horizontally in chunks or boxes to create visual interest rather than a simple list.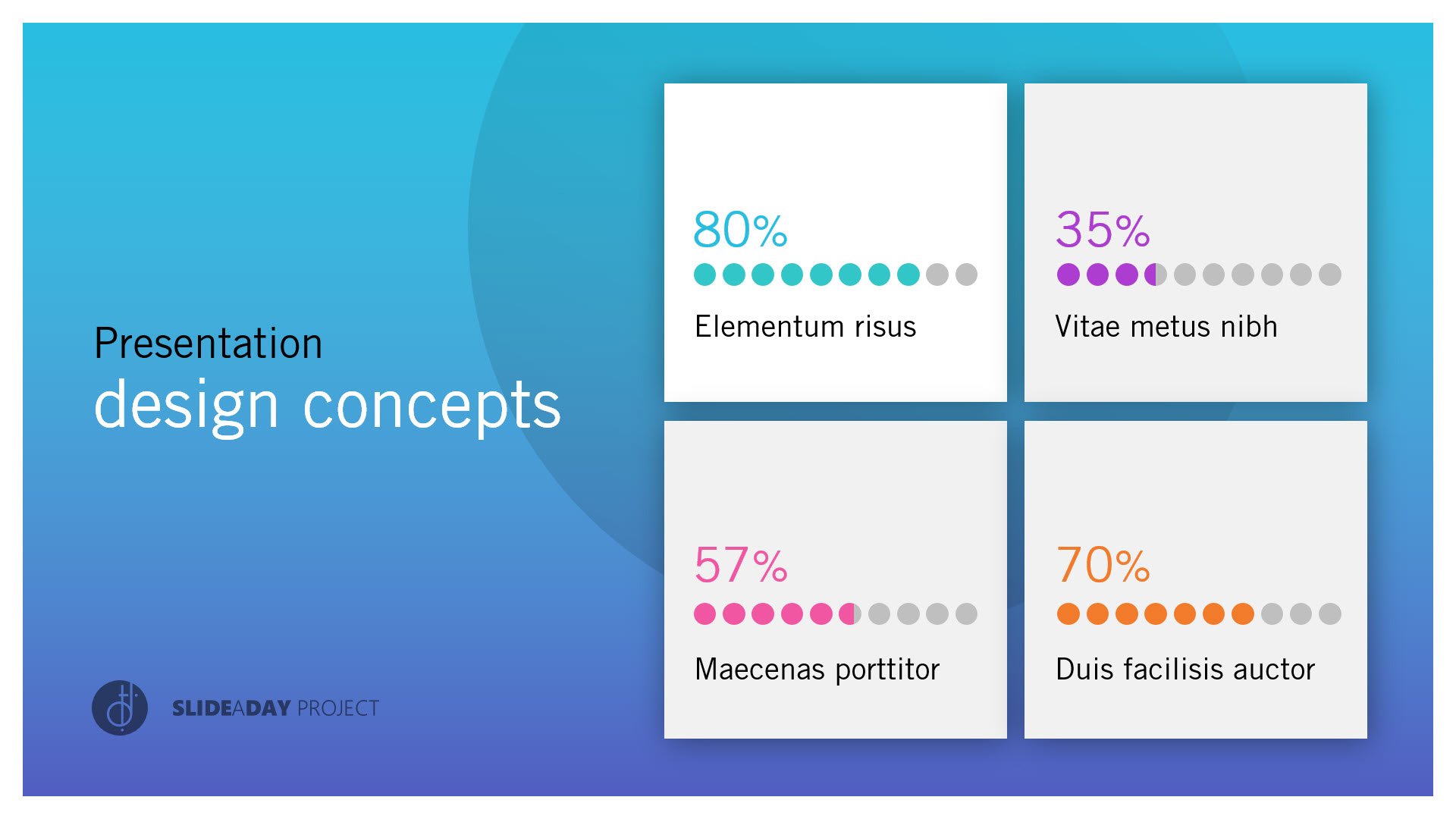 Here's an example of what chunking content might look like. Instead of plainly showing a list of content, the boxes feature the information in a more engaging way.
The Magical Morph Tool
During Jole Simmons' "Animation Techniques" presentation, he walked us through simple and unique ways to use the "morph" transition preset in PowerPoint. Actually, a lot of presentations focused on the morph animation preset to create show-stopping slides quickly and easily. It's kind of like magic moves in Keynote, but a little bit better. I'm currently utilizing this game-changing tool in a few of my projects. Cheers to efficiency and beauty!
Here's a tutorial I created on how to use the morph transition preset in PowerPoint:
Find inspiration in the every day
One of my favorite presentations was "Beautiful Type for Presentation Design," presented by the slide design inspiration queen, Julie Terberg. Besides learning about how to move beyond Arial and Calibri, her presentation design work is absolutely beautiful! She's definitely inspired me to take my slides to the next level.
She presented on her #slideaday project where she came up with 100 beautiful, just beautiful compositions. "I had total creative freedom, no brand police to tell me 'no' while I experimented with textures and content placement," said Julie. She explained how the project came to be and how she found inspiration in her everyday life to construct stunning and unique slide designs.

Later in the session, Terberg had us move around the room to spot any textures or visually appealing objects that stood out to us. Whether it be a lighting fixture, plant or a glass of water, "inspiration is everywhere" when it comes to presentation design.
We are storytellers, not "slide janitors"
I thought this was a funny lesson that a few of the speakers harped on, but it's only funny because it's so true! Yes, as a designer, I can make a slide "pretty." Designers are slide gurus and visual miracle workers. But even more than that, we are visual experts adept at storytelling. Of course we can clean up a slide, but that's not what we're there for. We want to visually tell a story. We want to bring a narrative to life and have an impact on the audience.
Slides are for the audience, not for the presenter
Instead of creating slides for the presenter, slides should be created for the audience. The visuals or words that appear on the slide shouldn't help the presenter remember "what to say next," so to speak, but should help the audience more deeply connect with the presenter's words or stories.
As a brand engagement agency, our work focuses on helping clients connect with and convey messages to their most important audiences. And so when we create presentations for our clients, our approach is no different. As much as I can become a pro at the morph tool and find inspiration in everyday things and have beautiful type, in the end, it's about telling the story.