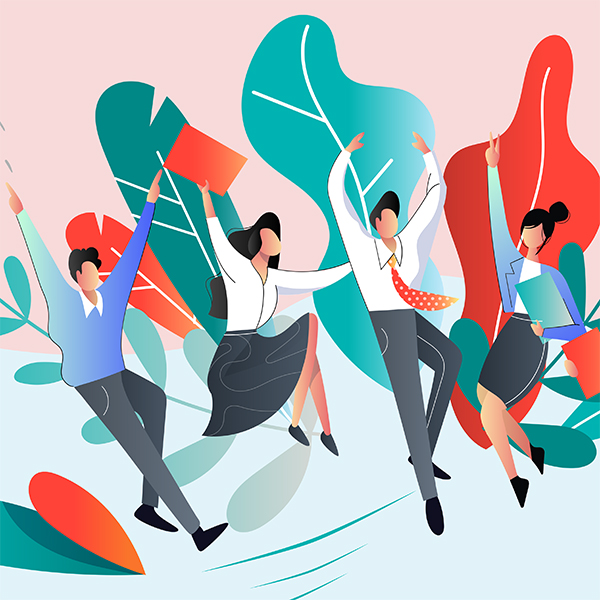 Back to Blog


At August Jackson we've traveled down our own circuitous and celebratory paths of rebranding and transformation, and we know firsthand that the level of success you achieve in navigating the inevitable changes you'll face is directly correlated to how engaged your employees are.
But what leads an employee to feel engaged? There are countless definitions coined by researchers and consultants and at AJ, we define an engaged employee as someone who is:
dedicated to the organization's purpose,

participating in the culture in a positive way, and

in the right job for their individual skills and style.
If employee engagement is so important, why is it so hard to achieve?
It Starts with Purpose
As the workplace has evolved, so has what motivates workers. The influence of extrinsic motivators has fallen away in favor of intrinsic motivators. More than feeling motivated by compensation and incentives, we know from Gallup's 2017 State of the American Workplace Report, employees increasingly look to see themselves reflected in their organization's goals and values.
Define a clear purpose that underscores for an employee

how her work is meaningful and contributes to something bigger than herself,

and you have a much better shot at winning her engagement.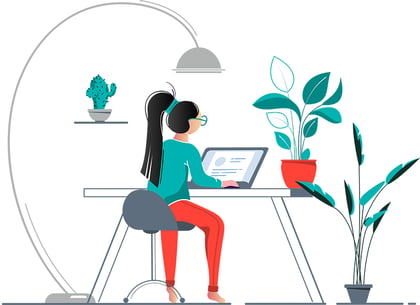 As a brand engagement agency that helps organizations drive and build culture, for us, it always starts with purpose. Our mission is to align beliefs and activate behaviors that strengthen culture and unify communities resulting in meaningful, measurable outcomes for client organizations.
We start each engagement by working with our clients to build a Purpose Platform, a tool that allows us to build a powerful messaging framework that effectively communicates the 'why?' This exercise puts us in the employee's mindset and outlines the emotions and actions we want this community to feel and act upon. The Purpose Platform then serves as a foundation for — and a litmus test of — our engagement ideas, allowing us to remain efficient and focused on measurable results.
Culture as an Anchoring Mechanism in Uncertain Times
But what happens when the plan or the landscape shifts? Mergers, changes in leadership, and ever-evolving technology are all driving forces that can affect an employee's level of engagement – or disengagement – with their organization. Layer on that, the "future of work," which is challenging assumptions around where work gets done, who does the work, and what work can be automated.
With all this instability, employee engagement can become hard to sustain, but organizations can leverage their culture as an anchoring mechanism to ground and align people during uncertain times.
A concept that's difficult to define and even harder to measure, culture is a powerful force. While culture is abstract, it has structural stability, meaning it's hard to change and is bigger than any one individual. And, though culture can't be mandated, it can be shaped.
In a recent client project with UCB Pharma, an audit revealed that the tone of leadership communications lacked vision and connection to a larger community or strategy. Their outreach offered practices for individual success – but were void of a broader connection or an organization-wide goal.
In answer to these findings, AJ recommended development of a communications playbook – a guide to create uniformity and a greater sense of connection across the organization and its functions. "We're all using the same tool. We have more connection, more linkage to what we're doing. And this was based on August Jackson's work," said Helen Tarleton, Associate Director, Corporate Communications, UCB Pharma.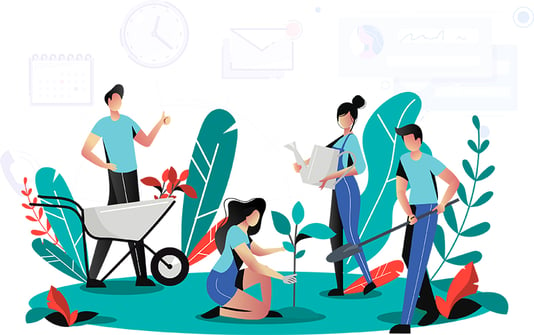 By designing a system where people practices are aligned to a shared purpose, organizations have the opportunity to use their culture to drive sustained ongoing employee engagement during times of change.
At August Jackson, we help our clients do just that and it starts by connecting people to a greater purpose.
Our Employee Engagement Practice
Once we've articulated purpose, we dive deep to understand our client's organization and their people. Every organization is a one-of-a-kind collection of individuals – individuals who form internal networks that often interact in unexpected ways. Change in one part of the network can have a ripple effect in other areas. We take a design thinking approach to understand the unique traits and needs of the people, and how they're connected, so we can understand how they think, behave, learn and change in the organizational setting.
We've developed an employee engagement framework that guides our conversations with clients around how their people practices align to their purpose. By assessing several key areas, we can take a comprehensive look at how the system is operating in relation to the purpose and ultimately impacting culture and engagement.
This helps us understand if the people practices are working in concert with, or against, the purpose.
Last year, we worked with a client to introduce a new set of behaviors in an effort to drive global culture transformation efforts. The organization's leaders saw these values as a chance to adapt how employees work and build a stronger culture. The behaviors were designed as a guidepost to reinforce the very DNA of the community, a tangible embodiment of purpose.
We created an internal visual identity to serve as a rallying cry for the employee community and helped activate the behaviors by bringing to life focused directives that illuminate what it means for each individual to be a valued contributor.
By uniting the network of employees around common values and behaviors, they are now better positioned to withstand organizational instability and change.
Connecting employees on an individual and organizational level to purpose, and ensuring that people practices are in sync with that shared purpose, creates the conditions for meaningful engagement. Compelled by a sense of personal meaning, motivated employees propel the greater good forward, and with it, all the positive outcomes for themselves, their employers and their customers become possible.