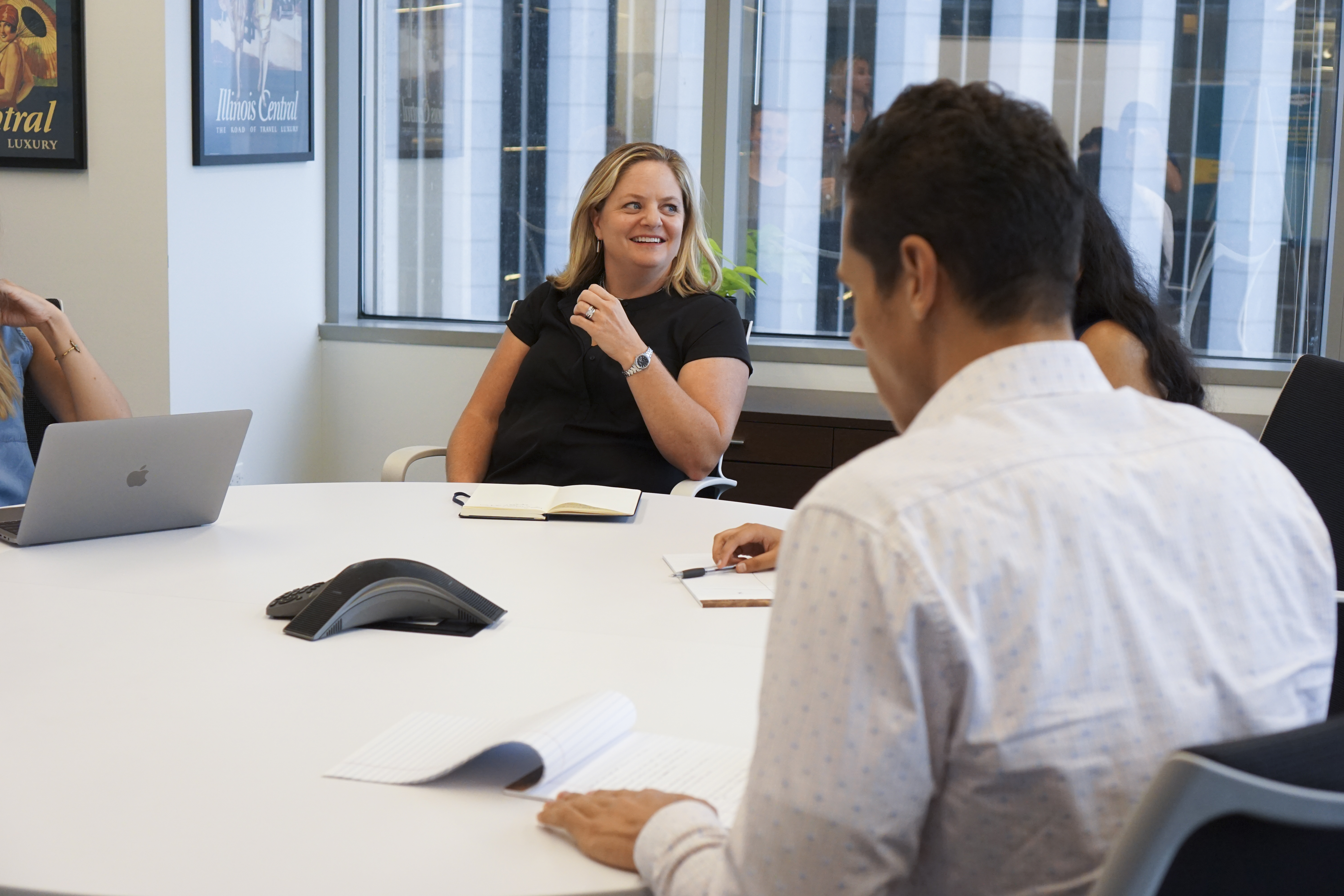 Back to Blog
We approach our employee engagement work with a

three-step process

that's rooted in design-thinking methodologies.
During the Discovery Phase, it's all about assessing the current landscape. We help our clients understand what their people practices are currently. We talk to their people to understand the unique mix of individuals within the organization so that we can empathize with their needs to understand what it is that they're looking for in order to achieve a purpose-driven culture.
August Jackson's Purpose Platform is a great tool that we use to work with our clients to make sure that the purpose is clearly articulated so that we have this anchoring mechanism that we can design to, in future phases.
During the Design Phase of the process, we work really closely with our Creative Team to take a look at the unique needs of the organization and create interesting and compelling ideas and tactics that can bring the culture to life in a way that really hits the mark for that particular organization.
Finally, we move into the Delivery Phase and that's where the August Jackson teams all come together and it really plays in concert. At this point in the process, we bring it to life. And so often the work that we do to drive culture comes to life in the form of Stories, Symbols and Rituals.
Stories and storytelling are the narratives that are told throughout an organization. Rituals are some of the great practices and the things that we do every day. And symbols are the things that we see that visually remind us of our culture.
How is our approach unique?
Our approach is a little bit different because we strive to really understand how people think and behave and learn and change in an organizational setting. So by using those tenants of cognitive psychology in the strategy work that we do and then marrying it up with brilliant creative and beautiful design and flawless execution, we're able to help our clients drive true purpose-driven cultures that really results in sustained employee engagement.