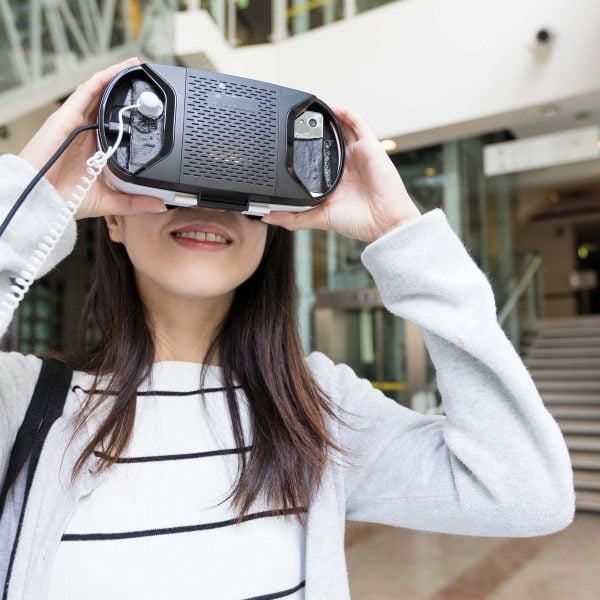 Back to Blog
But event technology resonates best when used appropriately — as a means to an end, rather than an end in and of itself. We look at the outcomes we want to create and work our way backwards, applying technology specifically designed to help us achieve them. And we've found, more often than not, that we're using event technology to deliver three key outcomes that ultimately lead to better events that are more engaging, more engrossing and more effective.
We use event technology to make experiences that are:
Personal— with no two people getting the exact same experience
Transporting— taking people to places they couldn't experience otherwise
Shareable— in the moment with a like-minded community of people, and beyond the moment when its uploaded/tweeted/streamed/or Instagram-ed
It's these three approaches that lead to the greatest engagement and ROI.
Making the Experience Personal
With the invention of RFID technology, what used to be a laminated badge and lanyard has become a personal smart-assistant for every event attendee, not only guiding them through their experience, but allowing them to customize and capture their interactions. RFID technology continues to become more and more sophisticated, able to direct the experience of event attendees based on personal interest and expertise, while also finding ways to connect people with shared personal interests.
How does it work? We use apps (like Hub or WeaveThePeople) to collect information about event attendees in advance of their arrival, and then aggregate and slice the data to connect people with similar interests and experiences once they're onsite. It's a kind of digital community-building — identifying commonalities across members to trigger authentic meet-ups and networking opportunities that allow audience members to get more personal with each other.
Delivering a Transporting Experience
Events are — at the very core — all about storytelling. They're the ultimate form of it, with everyone gathered around a metaphoric campfire sharing stories that ignite the imagination.
Today, technology is turning what was once only imaginable and making it real for people at events. It's transporting people to far-off places to have unprecedented experiences.
We work with the non-profit organization CARE in its efforts to end global poverty by providing tools for sustainable change to the people most vulnerable to hunger, violence and disease. As you can imagine, it's impossible to take potential donors to the far corners of the world where their donations will have the greatest benefit. So, at their national conference, we created a space and an experience to take them there virtually. By being able to travel instantaneously to a dusty village square in Syria, or an open air mud hut in Rwanda, or the banks of river in Nigeria, donors got a personal, firsthand understanding of what poverty truly looks and feels like.
It's that emotional connection that drives advocacy and action. We're also able to create transporting experiences for large groups of people without the use of goggles using projection mapping. Projection Mapping uses everyday video projectors, but instead of projecting on a flat screen, imagery and light are mapped onto 3D surfaces, that create a much more immersive environment.
In the last few weeks, developments in dynamic projection mapping has taken this experience to the next level — mapping content to non-rigid, deforming structures.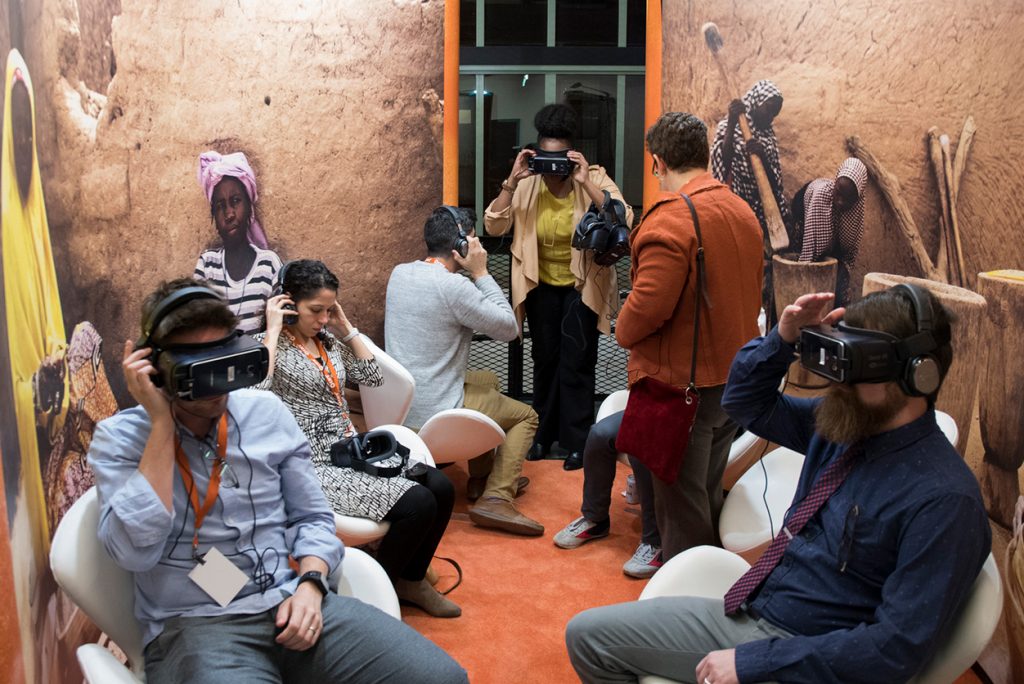 Enabling Experience Shareability
Events are ultimately about creating shared experiences. Event technology has enabled new dimensions of sharing. For example, biometric technology, which captures data about physical characteristics, is breaking into the world of events to provide a whole new level of personalized experience.
We've been inspired by the use of biometrics we've witnessed throughout the industry
At the 2015 TED Conference, Delta used biometrics in its Stillness in Motion experience to help consumers find ways to be more productive on their flights. As Delta explains, "The experience – Stillness in Motion – begins when the user receives an orb from a Delta brand ambassador and walks into the space alone. After placing their orb on a pedestal, they sit down in a chair and activate a heart rate sensor. The space begins to illuminate slowly, building into a brighter experience as the user becomes more still. The lowest heart rate is sensed, and the space is filled with a softening light experience, culminating in a pulsing light reflecting the lowest heart rate. A camera captures a photo that the user is able to share on social media using #StillnessinMotion."
Verizon leveraged the technology for Super Bowl XLVIII. Verizon PowerHouse, a 16,000 sqft pop-up structure in NYC's Bryant Park, was the focal point of the NFL's "Super Bowl Boulevard" in midtown Manhattan, leading up to the game. When visitors came through the doors, a biometric profile was created for them, and this profile was used to unlock a number of personalized and interactive experiences. These experiences were made accessible on mobile, so that visitors could have digitized keepsakes and immediate social content that they could share.
Absolut also put biometrics to work in a showcase experience. Inspired by their latest limited edition bottles, Absolut threw the Elektrik House Party. Using the data sourced from biometric wristbands, Absolut unlocked new experiences when attendees were ready for them. One guest, Sarah Militello, detailed her experience: "I was given a StudioXO biometric bracelet that would light up with different colors, depending on my energy level. While this is pretty cool on its own, is was then explained that the energy of every individual there would be picked up by the bracelet and displayed on the wall. Even cooler: once the level of the whole party reached certain points it would unlock new rooms and features at the venue, so the people literally make the party." This one-of-a-kind shared experience also became a highly shareable one.
In a similar way, we've leveraged beacon technology to direct group behavior. A heat map shows actual movement of foot traffic in a convention hall as it's tracked by Bluetooth beacons throughout a space. With this realtime data, we can quickly pivot, change the experience and redirect people so that engagement is happening everywhere it needs to be.