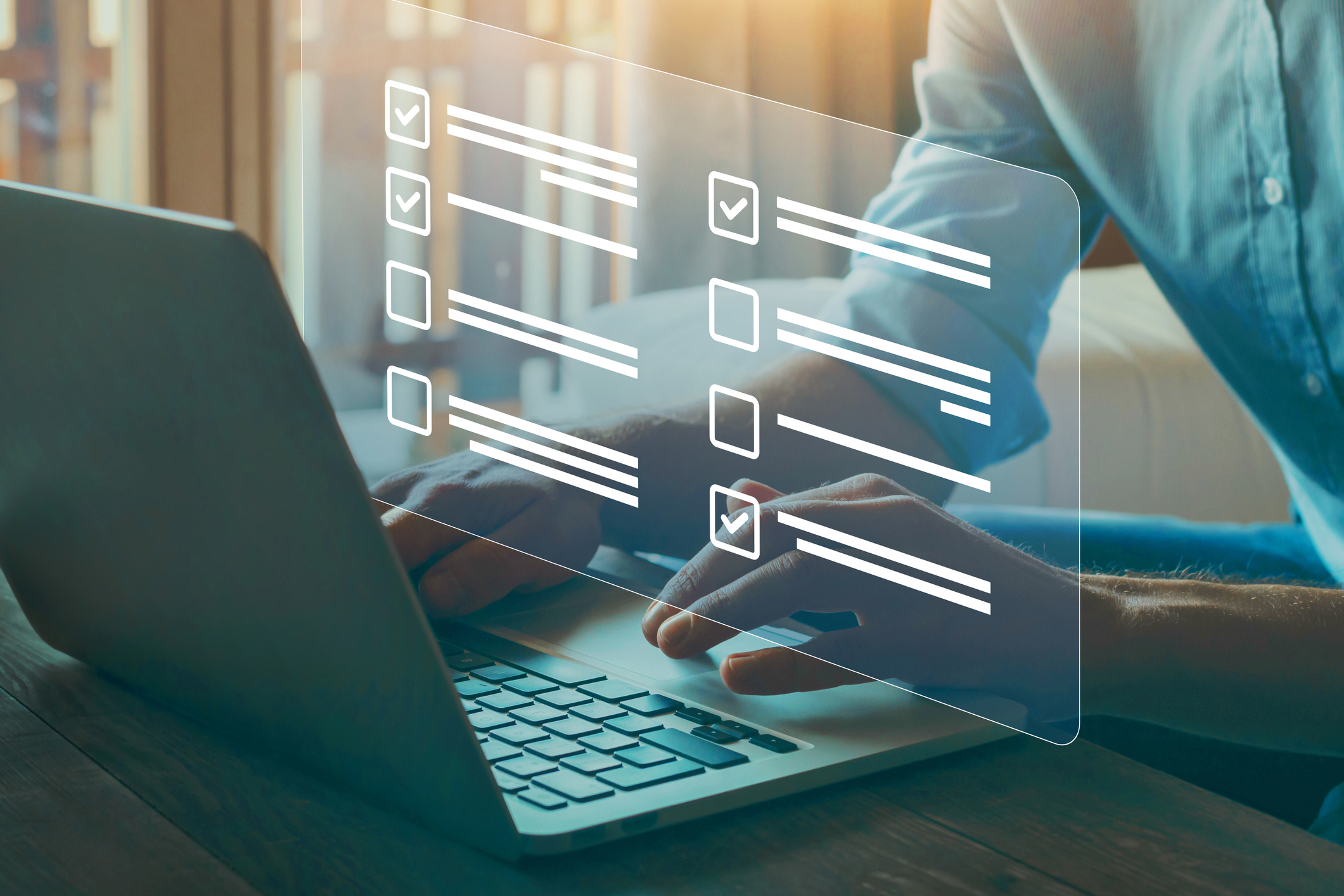 Back to Blog
What is an Event Emergency Plan?
An Event Emergency Plan is a detailed strategy document that lists any and all potential threats, disasters, or emergencies that could occur during an event. It then lists relevant contact information, communications procedures, and key action steps that should be taken by the team in order to keep guests and staff safe and out of harm's way.
Goals of an Event Emergency Plan
Before writing your plan, you should always start with why you're doing this in the first place. Doing so will help you create thorough strategies that best align with your goals. To give you an idea of what we focus on at August Jackson, our primary goals when we build Event Emergency Plans for our clients are:
To ensure the safety of employees, clients, attendees, contractors and others at risk in the event of an emergency.
To protect facilities, physical assets, data and electronic information.
To maintain high service levels by minimizing disruptions of business operations.
To protect the organization's brand, image, and reputation.
Safety of our guests and staff is always priority, no questions asked. But within your Event Emergency Plan, it's also important to address the integrity of the venue, customer perception, and the overall brand image of your company or your client's organization.
Outline of a Good Event Emergency Plan
When building your plan, you'll want to make sure you don't have any gaping holes of information or anything important you may have overlooked. And so here are the most important sections you'll want to include when building your Event Emergency Plan.
Event Overview: Start your Event Emergency Plan by writing a synopsis of key event details. List facts such as the name of the event, the date, where it will be located, who the attendees will be, who the key contractors/suppliers are, and any other relevant information to help begin the conversation around potential risks.
Key Contact Information: Start with a directory that lists all the lead personnel on your team, identifying their roles in the case of unforeseen incidents. Also include contact information for the venue and venue's management staff. Be sure to include phone numbers for the police and fire departments. And finally, if necessary, list emergency contact information for your attendees, as well.
Risk Assessment: Perform a risk assessment, gauging the possibility (on a sliding scale) for certain incidents, such as:
Natural disasters– severe weather, earthquakes, floods, tornadoes, hurricanes, wildfires
Accidental hazards – structural failure, building fire, explosion, pandemic, medical emergencies
Intentional hazards – active shooter, terrorist acts, protests, riots, unrest, cyberattacks
Once you've identified the risks that are most relevant to your event, you'll want to determine your protocol for each.
Incident Protocols: After performing the risk assessment, you should have a good idea of which potential incidents you'll need to prepare for. And so now, it's time to make a plan. What's the protocol in case of a fire? How will the team keep everyone safe if an active shooter enters the building? Who on the team will lead evacuation? If someone has a heart attack, what's the plan to get them medical attention? This section should have those answers clearly laid out.
Schedules, Plans, and Maps: Include all on-site schedules, seating plans, floorplans and stage drawings. Include additional maps of the venue, identifying all exits and any evacuation routes. And finally, in case of an evacuation, include the location of a pre-determined meeting spot for staff members.
General Safety, Security and Conduct Requirements: Is protective clothing necessary when onsite? If an accident does occur, who should it be reported to? This section is meant to outline all the general rules and regulations that the team must follow while onsite, regardless of any incidents occurring. Following these regulations will actually help prevent unforeseen issues.
Communications Plan: If you've written an exceptionally detailed plan for any possible disaster, it won't do any good if the event staff is unaware of it. Focus on ensuring that your team – as well as the venue, vendors, clients, and relevant parties – is fully prepped and aware of the Event Emergency Plan. You should identify the emergency response leads, create a system for disseminating emergency status updates, and go as far as to establish and communicate a pre-determined meeting spot in case of evacuation.
Venue Emergency Procedures: Many venues already have emergency procedures in place. Be sure to thoroughly review them and include them in your Event Emergency Plan.
Data Security Guidelines: Digital incidents may be just as serious as physical ones. Stolen data, cyberattacks, or unplanned technology failures could all potentially result in serious harm to your attendees. Therefore, within your Event Emergency Plan, you should also include Data Security Guidelines and a Data Security Policy.
Incident Report Form: During events, accidents happen. Guests may become unexpectedly injured or property may get damaged. You should have a formal process in place for keeping record of these incidents, as this information may be important down the road for those involved. Create a simple Incident Report Form to track date, time, and important information detailing the occurrence.
Where to Learn More About Event Safety
Thankfully, there are many people out there who think event safety is as important as we do. The Event Safety Alliance is a non-profit trade association that is "committed to eliminating unsafe behaviors and conditions" through the industry. If you'd really like to become an expert in event safety, you can attend one of their online workshops, download their Event Safety Guide, or join them at their yearly Crowd Safety Symposium, hosted in multiple cities nationwide.
The Department of Homeland Security (DHS) also has your back when it comes to planning for potential natural disasters. According to the Event Safety Alliance, event planners are able to contact DHS as a resource for local emergency response planning. They may also be able to send you relevant guides and safety procedures to help you understand the best protocols for certain natural disasters.
Event Marketer is another leader on the event preparedness forefront. In a recent article by Event Marketer's Kait Shea, she outlines the top three most pivotal event safety trends you'll want to pay close attention to.
Medical Services – Never forget to consider medical personnel in your Event Emergency Plan. "Determining the kind of medical personnel to bring on-site will depend on both your budget and what kind of support you seek," writes Kait. Whether you hire an on-site doctor or designate a local fixed facility, be sure to think through all possible medical needs.
The Life Safety Code – The Life Safety Code is "a set of fire-related regulations widely adopted in the United States that is systematically revised every three years." Be sure to train your staff to handle all fire-related hazards.
Severe Weather – "Violent weather is not unexpected," said Kevin Kloesel, Ph.D., a meteorologist at Oklahoma University. According to this Event Marketer article, severe weather conditions can be predicted – you just have to pay attention.
The August Jackson Approach to Event Emergency Planning
Disasters and emergencies can happen anywhere, at any time. August Jackson's role as an essential partner to our clients includes being prepared for emergency situations that may arise. By creating a custom Event Emergency Plan, we help keep our people and our clients safe. Most importantly, we can bring to the forefront conversations with our clients that should be a standard part of any pre-event planning.
At August Jackson, we never want to be in a position where our team has to make decisions in the chaos of the moment. Every possible hazard should be thought through, put into a plan, and clearly communicated. We strive to be an essential partner to our clients by helping them to mitigate the risks that are inherent in our business. It's just another way that we demonstrate that we're looking out for our clients' best interests at all times.
You're not alone
This is a lot to take in – but we have a lot of people who want to help you. If you have questions about writing an Event Emergency Plan, drop us a line. We'd be happy to give you some insider tips so you can keep your attendees safe and peacefully enjoy the results of the work you put into creating a successful event.