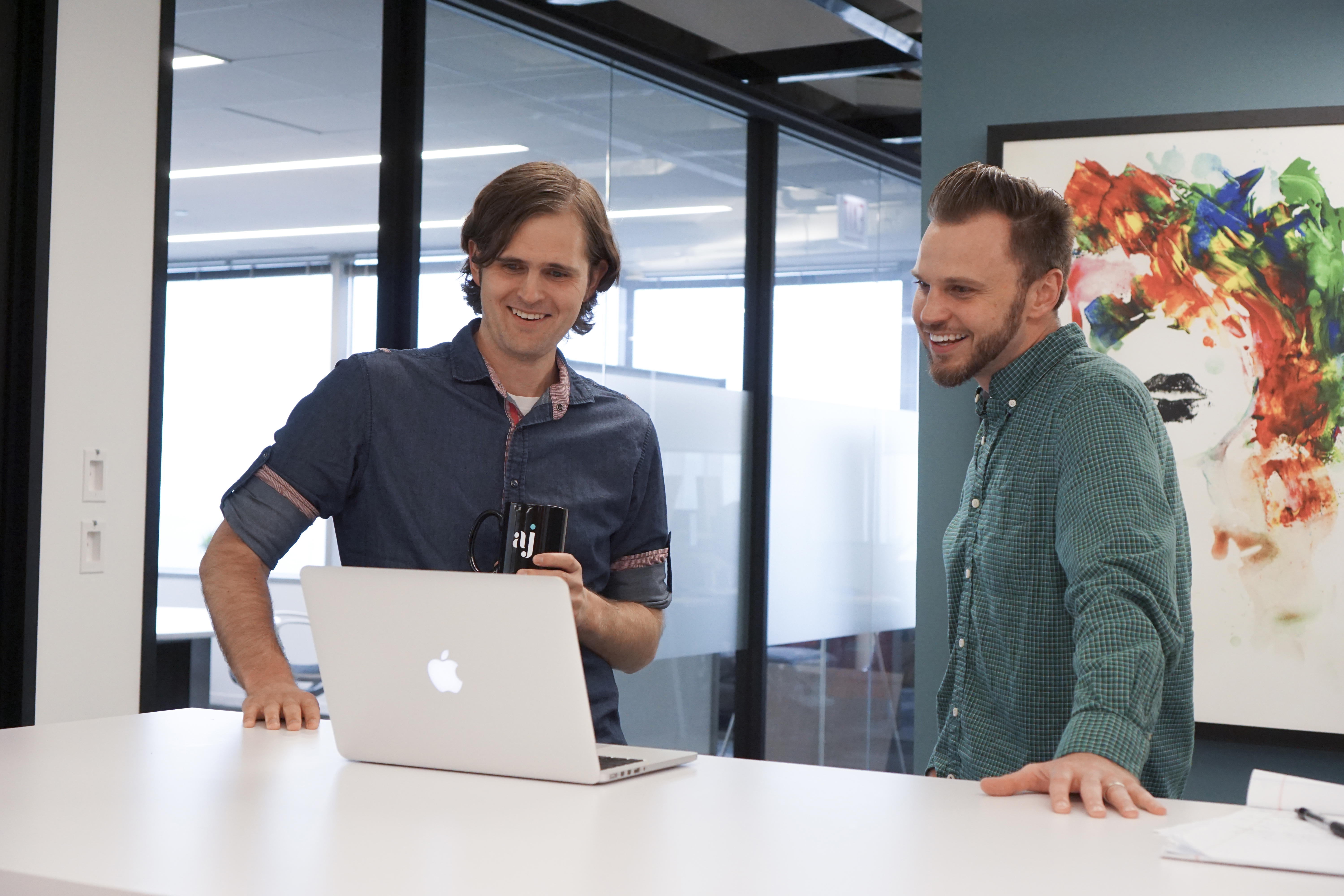 Back to Blog
At AJ, we don't adopt new technology just to say we did, but to actually help us work better and faster and to facilitate real results for our clients.
Whether we are choreographing a massive national sales conference or rolling out a series of fundraising campaign events, the goal of adopting new productivity and collaboration tools is to alleviate as much of the administrative burden on the team as possible, opening up time and brain power for the creative thinking and problem solving that is required for success in our industry. For now, I'll turn off The Office and share some recommendations for how to choose the best event management software.
Identifying Your Purpose
So, you know that you want an event management platform, but what exactly do you want it to do for you? Start by asking the question, "What does your team need to get out of it?"Are you looking for a solution that is more focused on internal communications?
Do you need a tool that helps you organize the facets of the event, like the speaker sessions or workshops?
Is there a desire to be able to assign tasks, review and edit files, or manage budgets through the tool?
Do you need a tool that will track attendee registration and help you communicate with attendees?
Note: It's OK if the answer is "all of it. I need all of it."
Before you start diving into demos and wading through pricing, work with your team to get specific about the recurring pain points and the areas where improvement in process will give you the biggest boost in productivity and accuracy.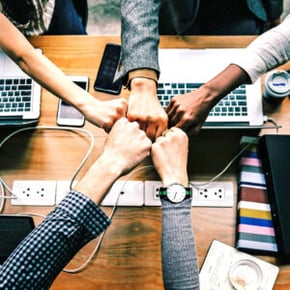 Involving your team in this decision can be key to the success of any platform you choose. Team buy-in goes a long way to get people excited about change, avoiding the classic, "but this isn't how I've always done it" attitude.
All-in-one isn't always the answer
Some tools say they can "do it all," but is that really what you need? A Swiss Army knife type of solution may not be the best option. While there is something comforting about that, the reality is that people are often quite happy with having different tools or applications that are built for specific uses. It helps keep people organized and gives content the room it needs. For example, I don't get my daily news updates, sports scores, and recipes from my Netflix app. Similarly, you should be open to an approach that may leverage a few very targeted solutions.
Integration Station
Consider where application integrations can help you amplify the value of an event management tool. How can this tool speak to the other processes and systems your organization has in place? Perhaps there's a need for you to be in sync with your customer relationship management (CRM) platform or marketing automation platform. A tool that can integrate will help increase efficiencies while also solving a specific challenge.
Our Top Choices for Management Software
First, let's start with understanding what this type of software is capable of. When it comes to these kinds of tools, there are a wide array of options. And the nominees are…
| | |
| --- | --- |
| | Asana – This platform is a robust project management tool that can be used to effectively support event management. It does not support a registration feature but has a number of useful integrations and is a powerful tool for assigning tasks and tracking progress against deadlines. 4.3 out of 5 stars on G2 Crowd out of 3,492 reviews. |
| | Aventri – This event management platform is complete with all the bells and whistles you would expect in a top-of-the-line product: from the ability to track registration and customize speaker sessions to sending email communications and surveys. It even has built-in seating charts so you can plan out your space. 4.1 out of 5 stars on G2 Crowd out of 107 reviews. |
| | Bizzabo – One of the leaders in the event management software space, Bizzabo is a weird name and another one-stop shop, offering an event website, registration, automated marketing, reporting and analytics, system integration and even an app. Plus, the Bizzabo blog has earned a reputation as a thought leader in the space of event marketing tactics and technology. Received 4.6 out of 5 stars on G2 Crowd out of 83 reviews. |
| | Cvent – Ideal for smaller events or in-house event managers, this platform is one of the first on the market, and remains one of the top contenders. While its interface is more complex than some of its competitors, it is also quite robust, offering event registration and management as well as a basic mobile app. It also uniquely offers support for venue sourcing and traveling. Received 4.3 out of 5 stars on G2 Crowd out of 531 reviews. |
| | EventOPS – It's an event budget software, event project management software, and event team management all in one intuitive platform. EventOPS not only supports project management for individual events, it can help structure the flow of event requests and approvals internally, making it valuable for keeping a small internal event team on the same page. With a number of integrations, and more being added, it can work with many existing platforms to help keep your team organized. No reviews just yet on G2 Crowd, but we're sure that will change soon. |
| | Eventsquid – Don't let the zaney name fool you. Eventsquid has got its act together. Automate event registration, website and mobile app design, exhibitor sales, attendee comms, volunteer signup. It even has built-in analytics and document management. Plus, it took home the 2019 G2 Crowd High Performer Award. 4.5 out of 5 stars on G2 Crowd out of 21 reviews. |
| | Swoogo – While Swoogo (agree, another weird name) is a relatively new player on the scene, it's differentiator is the fact that you can build an event website using the platform, and then integrate attendee or exhibitor registration, automated emails, and the build-out of an event app. Plus, they have outstanding customer support who are willing to walk you through any parts of the platform. Received 5 out of 5 stars on G2 Crowd out of 2 reviews. |
| | Trello – If you're looking for a tool that is more focused on the project management aspect of your event (and don't need a service for attendee registration or an event application), Trello could be your solution. You can track tasks according to project boards you create. And team collaboration is built-in and seamless, complete with notifications for when deadlines are approaching. Received 4.4 out of 5 stars on G2 Crowd out of 3,707 reviews. |
| | Whova – Offering online registration, content management, logistics management, conference management, attendee and exhibitor engagement, Whova is a holistic event management platform (that is simultaneously mobile-friendly and comparatively affordable). Like Swoogo, an event app through Whova is also an easy build-out. Received 4.3 out of 5 stars on G2 Crowd out of 23 reviews. |
Enhance the Operation with Communication Tools
In addition to our event production services, August Jackson crafts and manages communications campaigns and strategies for our clients – phone lines are open and we're standing by for your call! To this point, we can and do authoritatively speak to the best platforms to help employees connect and communicate more readily, collaborate on project work, and improve workflows.
We recommended dual use of Slack and Monday.com. We put our money where our mouth is since we use both platforms at August Jackson.
Slack is a collaboration and instant messaging tool that more than 70,000 teams use to keep their people in-sync. It integrates well with the tools we're already using (such as Dropbox and our social media channels). And we really love that we have the ability in Slack to create custom channels and share files, allowing us to easily prioritize information. Bonus: this platform truly streamlines employee inboxes and keeps the 'casual chatter' to an internal platform instead of in the body of an email chain that accidentally is FWD'd to the wrong team member or stakeholder (yikes.).

Similarly, Monday.com is a team management platform that allows you to stay on top of project work in a visual, collaborative space. You can customize workflows, create notifications for deadlines, and track progress at a glance. It also integrates well with all of your favorite tools, including Slack.

These tools used together create a beautiful symphony of productivity. They are both flexible and intuitive and are fantastic for managing capacity, bandwidth and cutting down on internal team emails. They're also visually appealing and highly customizable to the user.
Putting it into Practice
At the end of the day, none of the opinions listed above matter if your teams don't adopt and use whichever system or software you choose. And, of course, even the best and simplest project management software is no silver bullet. As an event lead, you need to be able to consistently reinforce and support your team so that they are following the desired processes.
"I'm going to move everything right back to the way it should be. And so should you! That's the constant aspect. I'll never re-center the saltshaker in a way that denies you your dignity. That's the gentle aspect. But standards are standards, and I'm constantly watching every table and pushing back on every saltshaker that's moved, because excellent performance is paramount. That's the pressure."
Just like a table setting at a fine restaurant, proper project management and communication protocols are critical for a successful event – I should know as that is my job. Of course, bringing August Jackson in to partner with you is another sure-fire strategy to ensure your event's success.